Posts: 13
Joined: Sun Oct 11, 2015 2:50 am
What is your most hated character in a video game, and why?

~Akito
---
First and foremost the Hammer Bros. Not only did they ruin much of the needed lives but they will mess up your day.
---
Posts: 11
Joined: Sun Oct 11, 2015 1:05 am
It feels like this question is wide open to interpretation. Is it characters you hate because you're meant to hate them, or characters you hate because they're annoying or poorly written?
I only gave it a little thought, and Liquid Snake popped in my head.
He was relentless in Metal Gear Solid 1, and his "ghost" came back to haunt Solid Snake all the way in MGS4, when Solid was an old man.
---
Posts: 11
Joined: Sat Oct 10, 2015 9:27 pm
My most hated enemy would have to be the cabal phalanx from destiny the shield is immune to all damage even supers that over penetrate. Also the physics are not done well so if they knock you back you go flying into a wall, roof and die. They can all burn in hell

P.S. dga give destiny a shot you may like it (I know it won't happen )
---
Posts: 12
Joined: Sun Nov 01, 2015 8:28 am
Location: California
Contact:
Slippy Toad from Star Fox. He always needs to be saved, here I thought Fox's crew were good fighter pilots.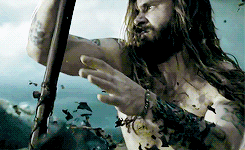 ---
---
Who is online
Users browsing this forum: No registered users and 1 guest