Fan er er

Posts: 52
Joined: Sun Oct 11, 2015 2:50 am
What was your most amazing or memorable kill in a videogame?
~Idea and image both submitted by Kasumarae~
Fan

Posts: 29
Joined: Sun Jun 17, 2018 3:16 pm
I remember when I first played Demon Souls nearly 10 years ago on PS3; as a recommendation from a friend. I didn't know what I was getting myself into. I made it all the way to the first big boss: The Tower Knight. I must have died about 15 times. I was so frustrated I contemplated reselling the game to Gamestop. I didn't think I was going to get pass this boss. But I finally did on like the 20th attempt and so began my addiction to the Souls-Borne series.
Attachments

TOWER KNIGHT
Demon Souls.jpg (90.47 KiB) Viewed 4326 times
What is real? How do you define 'real'? If you're talking about what you can feel, what you can smell, what you can taste and see, then 'real' is simply electrical signals interpreted by your brain.
Fan

Posts: 33
Joined: Sun Mar 04, 2018 1:19 am
Location: Virginia
I don't know if this would be considered a kill it was definitely epic. At the end of Fallout 3 you and The Brotherhood of Steal, along with Lady liberty take out the Onclave in a glorious hail of Lasers and Guts. So rather then one epic kill many epic kills.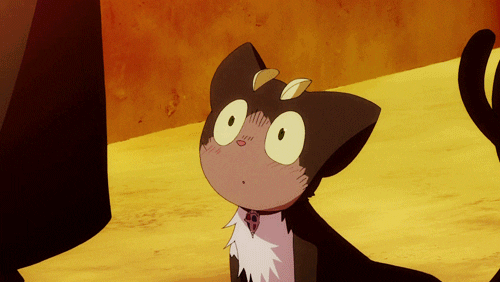 Fan er er

Posts: 53
Joined: Thu Dec 14, 2017 7:17 am
Location: Utah
one time i was playing pokemon im not sure which version but i distinctly remember i had a pokemon that was like 10 levels higher than mine and i used one that was "super effective" and too my surprise i like KOed it and im like wtf just happened lol. but other than that i don't think i have anything else i can say was an epic kill... lol *don't mind me. im not a hardcore gamer... *
Queen Inoue Shiromaka
Probably the one time in the original Killzone on the PS2. Now, some context here. The network functionality in the game is rather limited. There are lobbies but when you join a team, it is decided at random. The only way to join the opposing team, if say for example your clan is on it, is to disconnect and rejoin and hope for the best. That is, assuming the other side isn't already full. And if no one else leaves to make space, you are in trouble. This is not helped by the fact that the two factions, the ISA and the Helghast, make up the two sides in the multiplayer and the weaponry is rather unbalanced. Generally ISA weapons are much better than the Helghast weapons. So if you aren't playing as ISA, you may as well give up in most cases.

The match in question had me join late due to some network issues and separated from the rest of my clan. So I was stuck on the opposing Helghast team on a map where Helghast troopers are trying to assault an entrenched ISA bunker with two generators that had to be destroyed deep inside the bunker. Making the best of a bad situation, I somehow managed to escape the choke point that is a short distance away from the Helghast spawn point on this map, which often results, due to it's design, in ISA players stopping Helghast from progressing at all in most matches. After that, I managed to somehow rush the bunker, solo, and kill two of my clanmates, almost in one go and blind firing, on the ISA team before destroying one of the generators. I would've destroyed the second one easily as well had it not been for my own idiocy to blowing myself up with my own grenade while trying to damage the second generator. I can't remember how the match ended exactly but I know the ISA side lost. In the next match where I was able to rejoin my clanmates, got a bit of a gentle ribbing about the sudden amount of hyper competency I showed in killing them when it shouldn't have been possible. It is probably hard to explain how crazy and impressive this feat was at the time. I haven't been able to show anything near that level of ability since but I am proud of what I managed.
THIS IS ONLY A TEST...
xahl

dera/

X-ray

Alpha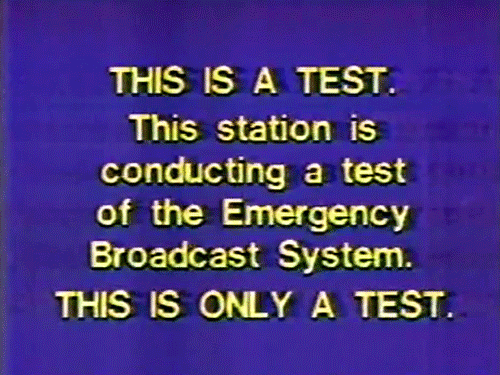 Bigger Fan

Posts: 103
Joined: Wed Jan 31, 2018 6:15 am
Location: Long Island, NY
Hmm.... kind of a hard one. I guess it would be event match 50 from Super Smash Bros. Melee, the fight against Master and Crazy hands. I got thrown around like a rag doll for a straight minute, and quickly got up to 150% but I got crazy hand down to zero. Then got to work on master hand it took about three minutes but I finally beat him at 230%. I don't know how I managed it but I'll take the win.
Don't get left, just get on your good foot.
Fan er er

Posts: 95
Joined: Sun Oct 11, 2015 1:05 am
Location: NY, US
Contact:
Killing any of the Weapons in Final Fantasy VII
This was when I first learned about secret sidequests in RPGs (because I hadn't played any RPGs until this)
Thankfully, the internet was a thing, so I could find out how to survive these tough-as-nails bosses.
killing Ultima Weapon in FF8 and drawing the Eden Summon as well as Omega Weapon in the same game.