What the title says.
Thank you please.
Bigger Fan

Posts: 161
Joined: Wed Oct 28, 2015 1:21 pm
Given the exclusion of FMA's Shou Tucker, I nominate Gambino from
Berser
k, the adoptive father to the main character Guts. While he raised young Guts and taught him how to survive in a crap-sack world of death and mayhem, it did not stop him form later betraying that trust and pimping him out to being raped by a pedophile mercenary. Because of his own jealously and bitterness he turned out to be such an evil bastard.
In the end Guts had to kill the monster himself.
Wherever you go... there you are.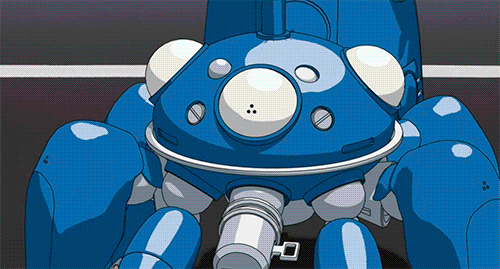 Bigger Fan

Posts: 112
Joined: Wed Jan 31, 2018 6:15 am
Location: Long Island, NY
Desty Nova from Battle Angel Alita. A doctor so fowl he not only experiment his horrid "Karmatron Dynamics", warping them into monsters of their own dark relflections on others but also his son. Making his son a spilt personality case. He also has a merry-go-round with real horses impaled on the bars.
Don't get left, just get on your good foot.
Fan

Posts: 46
Joined: Wed Feb 14, 2018 12:08 pm
While there are a lot of well-known bad dads I'm gonna go for a few more obscure ones.
Ushiromiya Kinzou from Umineko no Naku Koro ni is a smörgåsbord of dysfunctional traits. Manically interested in the occult, unpredictably moody, obsessed with a mysterious woman who may or may not actually be there, and with a penchant for playing cruel mind games on his extended family, particularly his children. To say that Kinzou is difficult for his family to handle is an understatement. What's worse is he's the pivot that the entire plots revolves around, so you can bet things go absolutely pear-shaped many times over before all is said and done.
From the exact same story we also have Rudolf Ushiromiya, one of Kinzo's sons and the father of the main protag Battler. Rudolf is a flaky dad at best who earns his living doing various shady activities together with his mysterious girlfriend Kyrie. Though his family (and his son) despise him for his lifestyle he couldn't care less. He will occasionally make token efforts to be a father but they never really amount to anything and he always falls back into being an uncaring jerk towards his son. A pretty cut-and-dry poopoodoodoo dad.
What's there to say about lord Daigo from Dororo? He decides that the only way to pull his domain out of a death spiral of sickness and famine is to make a deal with some demons and pay them with every body part of his unborn son that's not strictly vital for life, leaving the baby as barely living blob of meat. Then, despite his wife still showing affection for the mutilated child, Daigo goes "Yeah nah, chuck that thing in the river.". He might be acting for the good of his people, but he sure as FUCK isn't acting for the good of his son and wife.
/Crooh