What is your favorite psuedo-name for a western restaurant or business in an anime?
Forum topic by
Rampant_a_i
Bigger Fan

Posts: 139
Joined: Wed Oct 28, 2015 1:21 pm
Okay, everyone even half-way familiar with most anime should already be familiar with the endless knockoffs of McDonalds, with WacDonalds being the most common. No need to elaborate on that.
My all-time fav anime
Cowboy Bebop
had "Pippu" cola, a knock-off of Pepsi.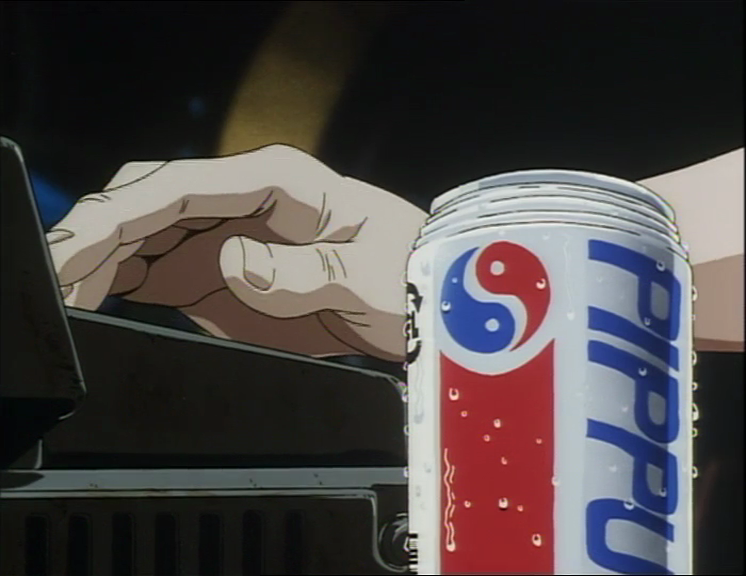 and yet there are alternatives that ape Coca-cola's design: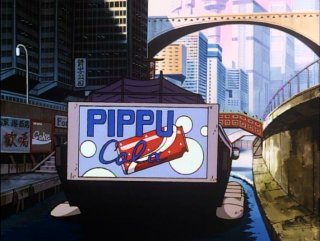 Oh, on a similar note, in
Ah! My Goddess
, Belldandy gets "drunk" on Poca-Cola.
And after the Laughing Man incident of
Ghost in the Shell SAC
there appeared a few images of a new brand, StarChild, a paraody of Starbucks:
Last edited by
rampant_a_i
on Sun Jun 14, 2020 9:24 pm, edited 1 time in total.
Wherever you go... there you are.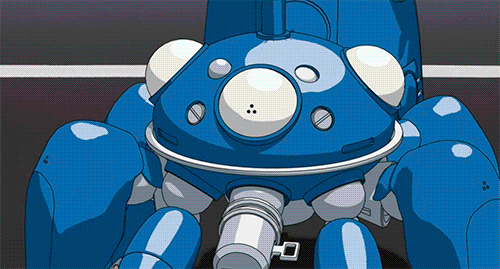 Bigger Fan

Posts: 104
Joined: Wed Jan 31, 2018 6:15 am
Location: Long Island, NY
I'll have to go with BooBies from Space Dandy, which has a variety of female aliens . I like that's it's pretty on the nose for why you want to go there. Even so far as to call it a "breastaurant".
Don't get left, just get on your good foot.